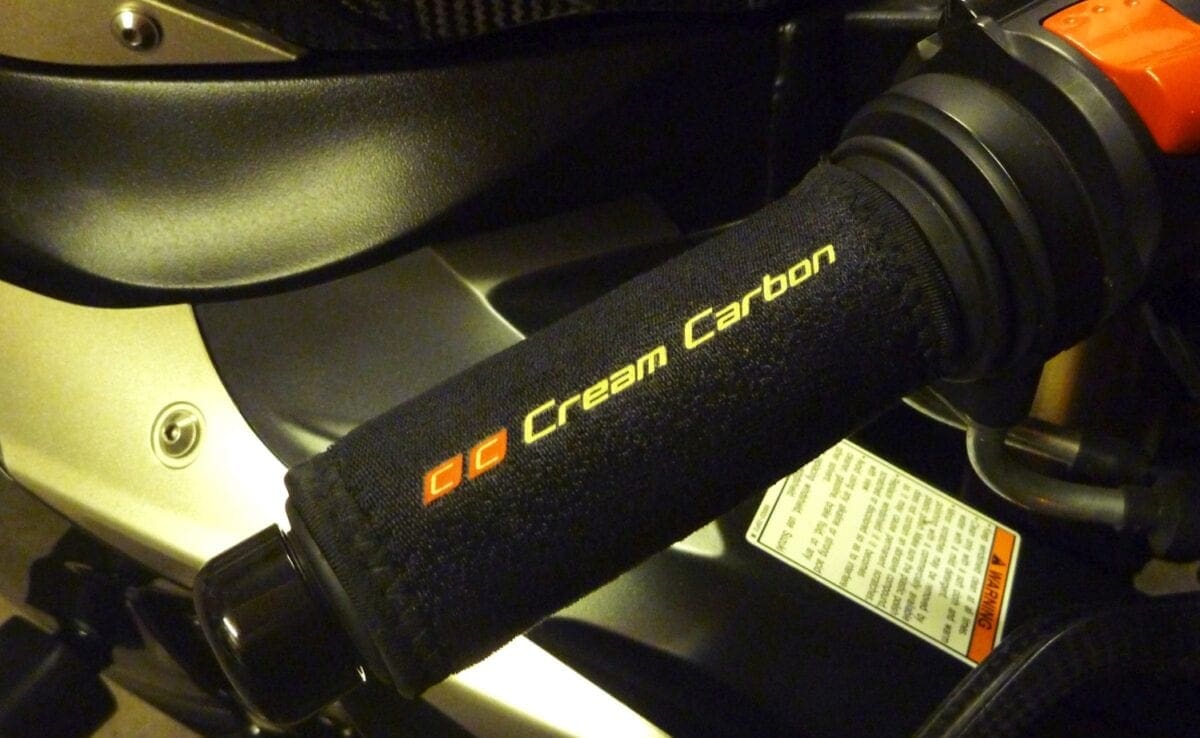 RRP: £59.99
Cream Carbon rechargeable heated overgrips take just seconds to fit or remove and operates under its own power via a rechargeable 3.7V – 3400mah lithium-polymer battery, offering up to four hours of continuous usage. When exhausted, the battery may then be fully charged and made ready for its next venture.
The grips fit bikes with traditional handlebars and the waterproof neoprene and mercerized cloth sleeves incorporate the thinnest of heated membranes to enable 30, 35 or 45 degrees of heat. The heated sleeves fit bar grips of between 30mm and 55mm diameter. They simply slide over the existing grip resulting in a neat and snug fit.
The package arrives boxed and includes two heated overgrips, one rechargeable battery module, battery mounting case, one USB charging cable with twin battery connections for simultaneous charging of two battery modules and operation/fitment guide.
Info: www.creamcarbon.co.uk / info@creamcarbon.co.uk