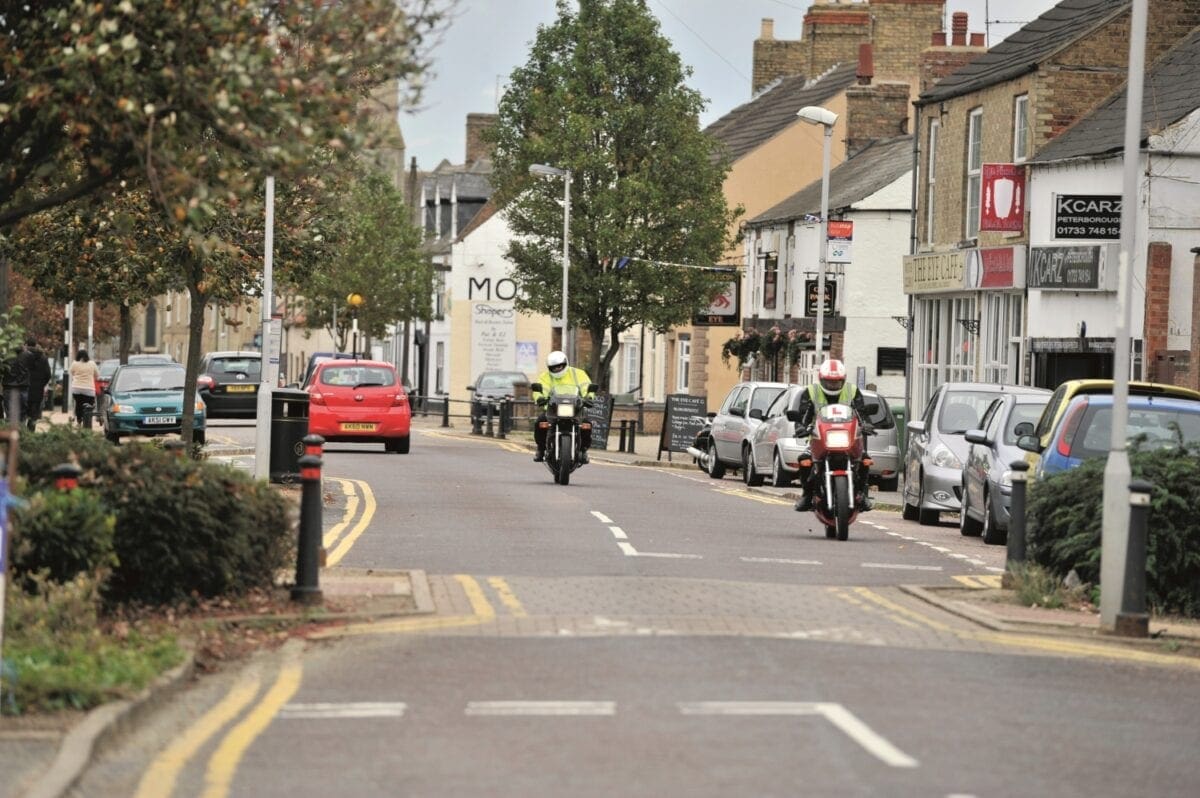 You've bagged your CBT, passed your theory test and completed your module one practical test. Now there's just one thing standing in your way – module two. We've talked to the training experts to find out how you get can pass your module two test first time…
The practical test for your motorcycle licence is split into two sections – the off-road element (module one) and the on-road element (module two). The testing system changed in 2009 to the split test format with the idea behind it being that riders could deal with manoeuvres such as emergency stops and U-turns before performing them on-road.
You can book both modules at the same time, but you have to pass module one before you can take module two. Booking the test can be done through your instructor or online at www.gov.uk/book-driving-test – you will need your driving licence number and a credit or debit card. The test costs £75 for a weekday slot or £88.50 for a weekday evening, weekend or bank holiday. These slots aren't always available though so it's best to check with your local test centre.
In the event of failing your module one then you must wait three full working days before you can retake it. You must also give three full working days' notice to cancel your module two test – otherwise you will lose your test fee. This is worth bearing in mind so that you don't book your two tests too closely together. If you don't pass module two, you have to wait 10 full working days before you can take it again.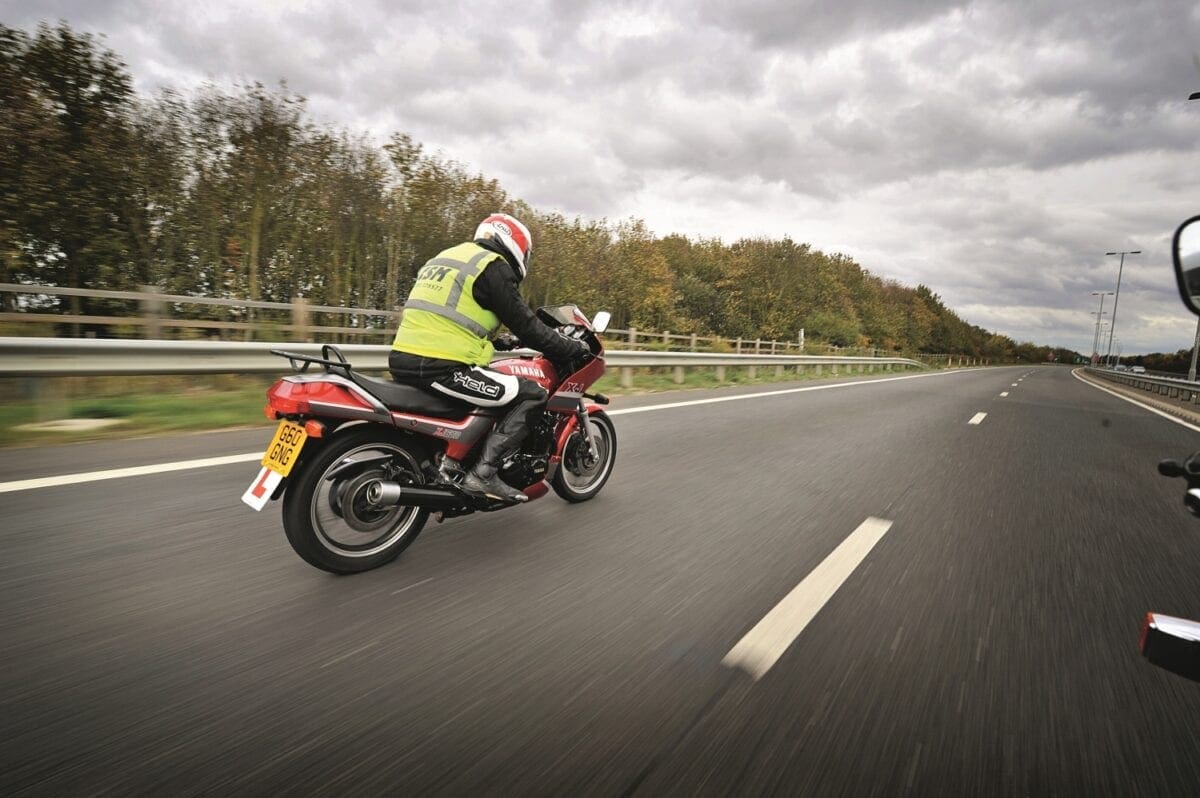 What do I need?
Just like for your module one test, your test may be cancelled and you could lose your fee if you don't bring the correct documents. You'll need to take your theory test pass certificate, both parts of your driving licence – the photocard and the paper counterpart – and your Compulsory Basic Training (CBT) certificate. You'll also need to take your module one test pass certificate too.
As well as the correct paperwork, you will need a suitable scooter or bike – the size and power of bike or scooter you use will depend on the licence you're going for. If it's an AM licence, then a moped is all you'll need. However, often most riders taking their module one and module two tests will be wanting to ride larger machines.
For an A1 licence, the machine used must be between 120-125cc and produce no more than 11kW – it must be capable of at least 55mph.
For an A2, the motorcycle must be at least 395cc, produce between 20kW and 35kW engine power and have a power to weight ratio no more than 0.2kW/kg. If a bike has been restricted to meet these regulations, the normal unrestricted power can't be more than double its new restricted power. A proof of restriction will also need to be shown to your examiner – it needs to be on headed notepaper from a main dealer, official importer or recognised specialist and must show the motorcycles registration number.
Those riders going for their full A unrestricted motorcycle licence need to complete their test on a motorcycle with at least 40kW and 595cc or more.
The easiest solution? If you've been training with your instructor then use the bike you've been doing your training on for the test. Often hire of the bike for the test is included in your training costs.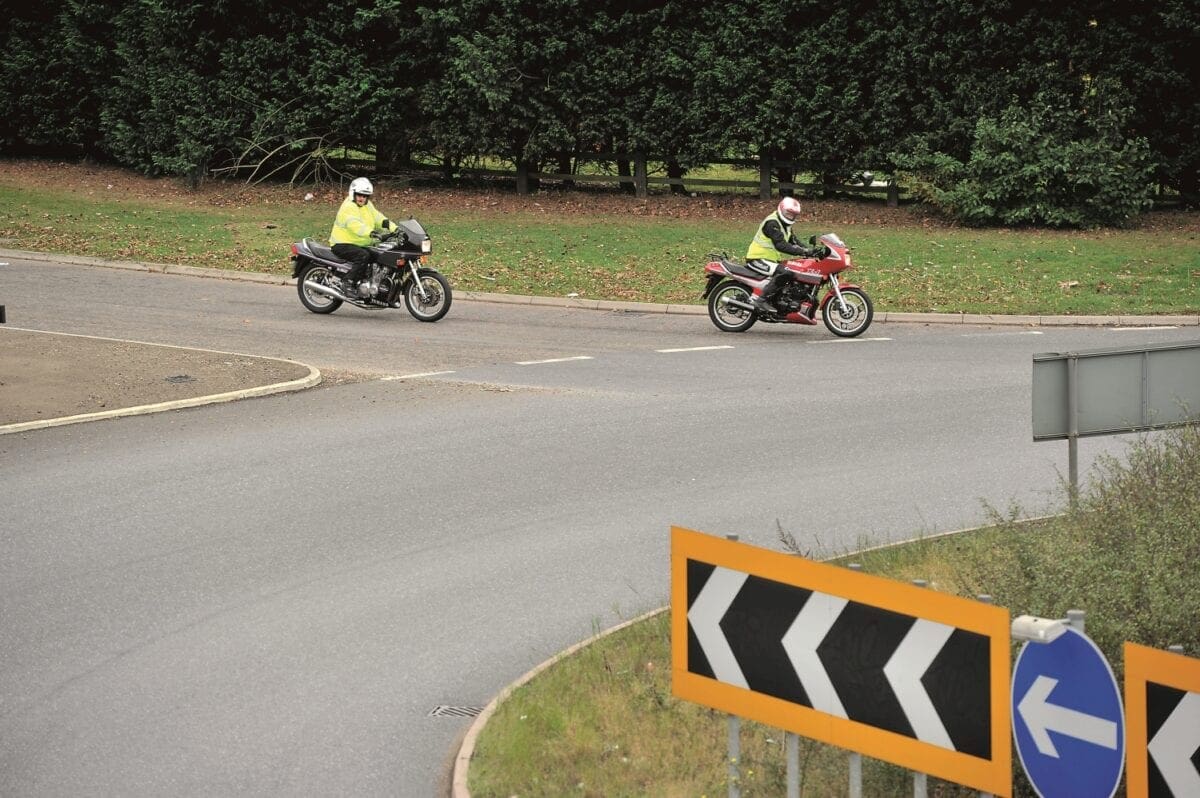 What should I wear?
You'll have protective riding gear that you've been wearing throughout your training; however it's worth double checking that you have all the required items before your test as you don't you're your test to be cancelled and lose your fee. You should have a motorcycle helmet that meets British safety standards, motorcycle boots or other sturdy footwear that provides support and ankle protection, textile or leather trousers – or heavy denim – and jacket and a pair of motorcycle gloves.
The test
Module two takes around 40 minutes. Let's take a look at the four elements in a bit more detail:
The eyesight test – you'll have to correctly read a number plate on a parked vehicle from at least 20 metres away – 20.5 metres away if it has an old-style number place. If you fail at this point then the test won't continue so it's worth having a practice!
Vehicle safety questions – you'll be asked some safety questions by your examiner. You'll know all about 'show me, tell me' questions from your training and CBT and will have practiced them with your instructor. There are example questions online on gov.uk so check out the list and make sure you can answer them – there are the answers online too – if you are unsure about anything then ask your instructor to go through them again.
Road riding – you'll experience a variety of road and traffic conditions as the examiner will want to see that you can deal with different road surfaces, traffic levels and types of hazards and junctions. The examiner will give you directions using a radio – you may have experienced this during your training.
Independent riding – you'll have around 10 minutes of 'independent riding'. This is where the examiner wants to see that you can make your own decisions and ride safely. You'll either be asked to follow road signs, a series of directions or a combination of both. It's not a test of your orientation and navigation skills – it's more important that you ride safely and make your own decisions. If you're unsure of the route then pull up in a safe place and ask for a reminder.
Words: Carli
Images: Joe Dick