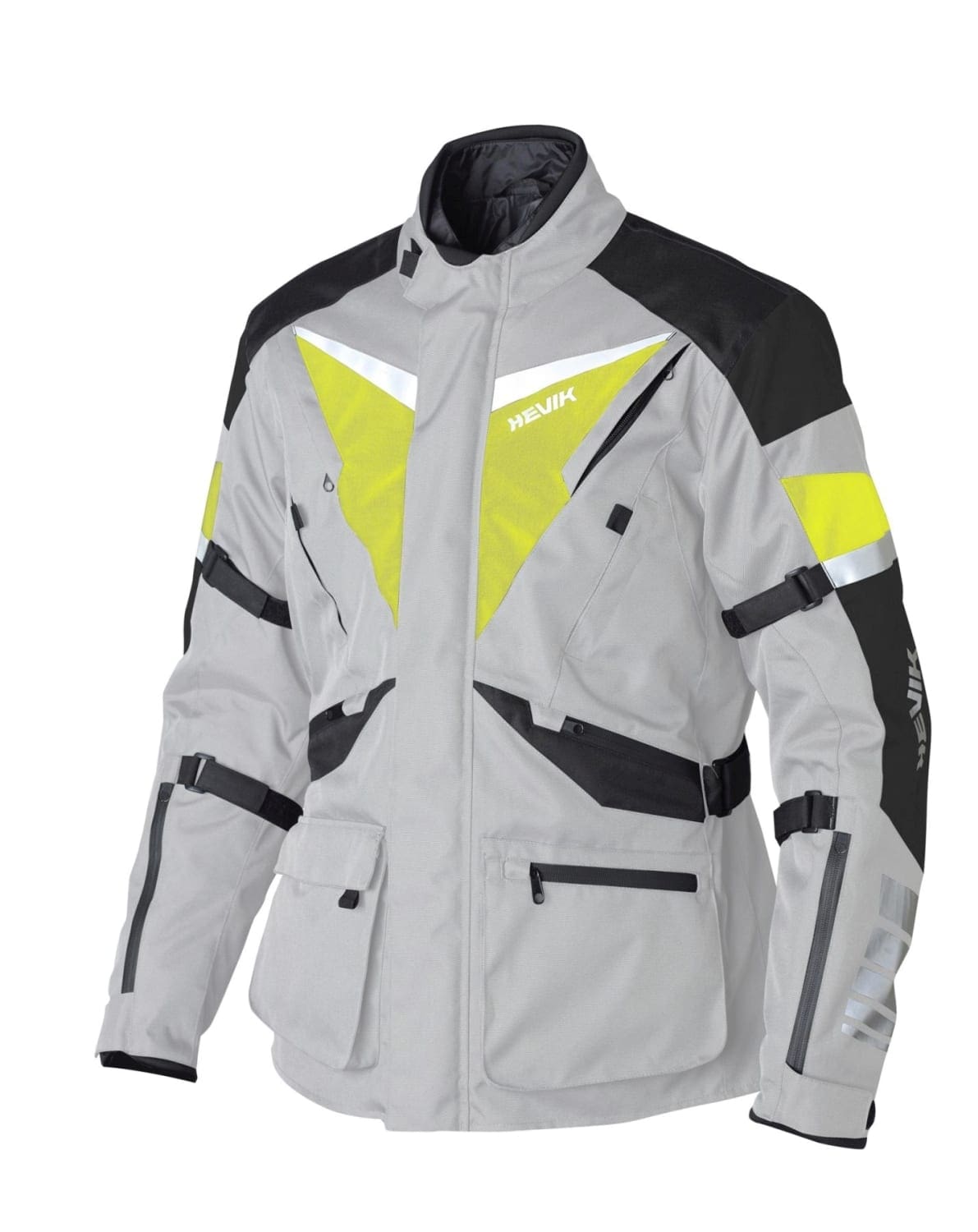 RRP: £213.48
Namib, Hevik's first three-layer jacket, is produced in two colour options and with a typical adventurer look and style.
The jacket is both waterproof and multi-layered. The waterproof membrane and internal thermal lining can both be removed in warmer weather. There are air vents on the chest, sleeves, and rear. The four waterproof pockets are an added plus. It's equipped with standard CE protectors, fitted on the shoulders and elbows. It also has a pocket which holds an approved back protector (not included).
Hevik has developed a collection of adjustments: double adjustments on the sleeves (anti-flotation), and also adjustments on the waist, wrists (straps), and on the sides. The sleeve cuffs have clips to keep the two internal removable layers in place.
The Namib comes in sizes XS to XXXL and is available in two colour options: either classic black with anthracite trim, or a black and yellow version.
Info: www.hevik.co.uk / 01327 706220