We've all become accustomed to having a sat nav in the car and many now how devices built-in as standard. However, the motorcycle situation is a long way behind. So just how do you find your way around the country's highways when you're on a bike?
Why not take the sat nav out of a car and use that, is one suggestion I've heard from non-riding friends. Initially, it seemed like a sensible idea. A quick bit of Googling soon saw me the proud owner of a waterproof case for a car GPS complete with universal motorcycle handlebar mount built in. If you're tempted to try this option be warned that the mount is a simple clamp designed only to work on tubular bars. It won't fit on numerous sports bike or most scooter handlebars. The case is meant to be waterproof and that might be, but the zip that opens it up for you to put the sat nav in isn't. While the GPS unit doesn't actually get wet in heavy rain, moisture can work its way inside the case and once there it causes the front transparent section to steam up. End result: I was unable to see where I was meant to be going on the sat nav's screen.
At this point, you have every right to ask why didn't I just listen to the verbal instructions, like you do when you're in a car? Placing the GPS in a waterproof cover starts to muffle the sound and then it's completely blocked by the combination of engine noise, wind noise around my helmet and the helmet itself.
I had numerous other problems with this set-up, even when the weather was good. By placing the GPS under a cover I was unable to operate the touch screen. IfI needed to do anything I had to stop, take the sat nav out of the cover, touch the screen, and then put it back again.
My final concern with using a car sat nav was the power supply. I had to wire an accessory car cigarette lighter socket to the bike's battery and then plug the sat nav lead into that. Lots of tape and zip ties were needed to keep it tidy, and leaving it in place when I wasn't using the sat nav wasn't really an option, so it was a real chore getting sorted every time I wanted to use it.
By now, I was getting ready to buy a dedicated motorcycle GPS, but the price was still a stumbling block. It was then that I realised I had GPS on my mobile phone. Rather than buy yet another 'waterproof' case to carry the phone on the bike's bars and try and read directions on the small screen, I simply plugged a pair of ear buds into my phone, placed them in my ears and put my helmet on. With the phone in a jacket pocket I was able to listen to the directions my phone GPS was giving me. Problem solved – or was it? While this was certainly the best option I'd used so far, I soon discovered just how quickly data use can run up when you rely on the mobile's GPS. It doesn't do much for the run time of the phone battery either.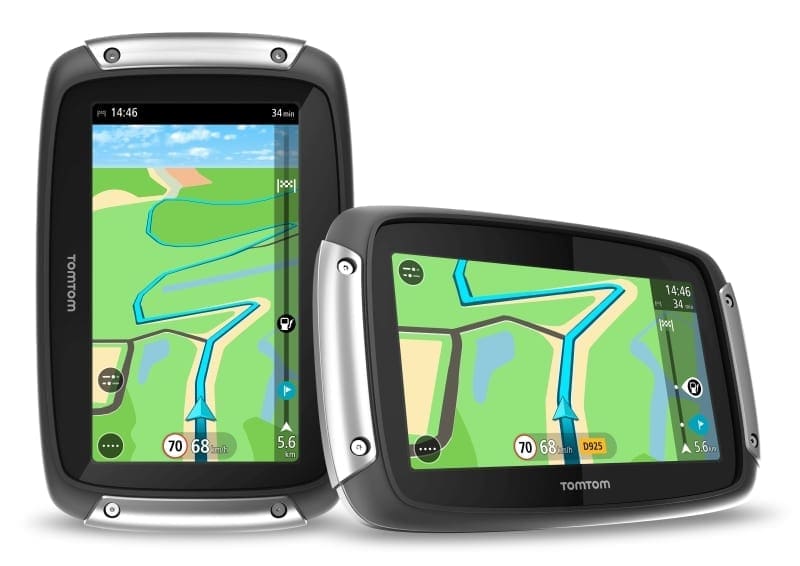 PROS & CONS
By now I had a much better understanding of why motorcycle sat navs cost as much as they do, as well as appreciating the many advantages they offer. They're designed to be easily mounted on a motorbike; they're vibration and weatherproof and can be used even when you've got gloves on.
The two most widely available suppliers of GPS units dedicated to motorcycle use are (just like in the car world) Garmin and TomTom, but there's also the less well-known Netherlands-based GoRider. What all three have in common is that they understand the needs of motorcyclists and the demand placed upon a sat nav when using it on a bike. You could, of course, go online and buy a cheap unknown brand, but what you'll get is just that an unknown quantity and with no guarantee of any back-up or future updates.
However, before looking at the whys and wherefores of branded motorcycle GPS systems in detail, it's worth taking a quick detour by way of the VIO from TomTom. Designed specifically for scooter riders the VIO is a display that can be mounted to the scooter's mirror stem and which acts as a second screen for a smartphone. Set your destination using the TomTom VIO app on your smartphone, then let the Bluetooth connection take care of everything else. The directions appear on the VIO and if you have an intercom in your helmet you can get verbal directions too.
FIT FOR PURPOSE
Okay, back to the full-blown fully featured motorcycle sat navs. All three makers mentioned above use dedicated mounts, but the good news is that a feature incorporated in all of them is a RAM mount. This means that there's enough aftermarket-compatible RAM brackets to allow GPSs to be fitted to just about any powered two-wheeler. Take a look online and you'll be able to see that there's not only various universal brackets, but also motorcycle model specific options that can provide an almost factory-like fit.
Given that motorcycle Garmin, TomTom and GoRider sat navs are designed to be used for just that purpose; they're all waterproof and easily used, even with thick gloves on. While I'm not suggesting you fiddle with your sat nav settings while riding, you don't have to take your gloves off to make adjustments to the unit's settings when you pull over.
Because the mounts are designed to stay on the bike, the power supply can be spliced into the bike's wiring harness and hidden from view. Aftermarket products also offer a range of lockable brackets to keep the sat nav secure if you want to leave the bike for short periods of time and not have to worry about disconnecting the GPS.
TomTom, Garmin and GoRider units are all Bluetooth enabled too, which means that you don't have to keep your eyes on the unit as you're riding in order to know where you're going. That Bluetooth option means you can pair the sat nav with a suitable motorcycle intercom and get the verbal directions broadcast straight into your helmet. GoRider even has the options of the Excalibur-XL Pro and ProDUO packages that include either a single Bluetooth headset or a pair of Bluetooth-compatible headsets, saving the need to buy a separate intercom system.
Another advantage of the Bluetooth compatibility is that you can pair a smartphone to the sat nav and use latter's screen to control the former. But being able to make a call without getting your phone out of your pocket is missing the real advantages of a good motorcycle sat nav. The makers are aware that riders want different things when it comes to directions, compared to car drivers and this means that many units will let you choose route options reflecting the joys of riding a motorbike, such as specifically twisty routes. You should also have the option to plan a ride using an online service such as Google Maps and then simply upload that route to the GPS via a USB cable. This is a particularly useful benefit if you're planning a group ride and your friends have sat navs too. One rider plots the route and then emails it to everyone. Once on the ride, it doesn't matter too much if you get separated because you're all following the same route and should catch-up with each other along the way.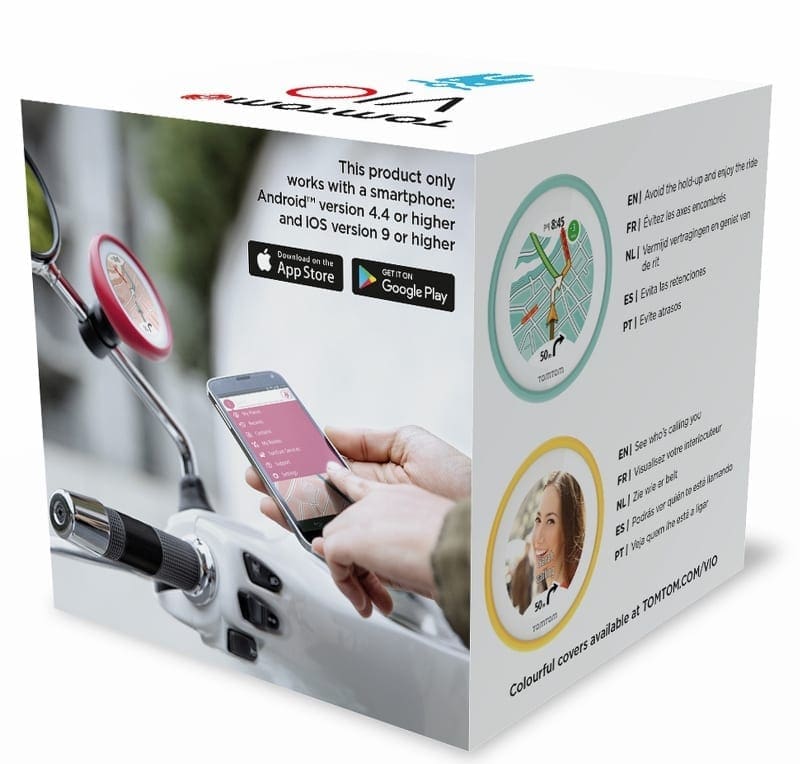 DUE CONSIDERATION
When it comes to deciding which maker you choose to buy from there's a number of points to consider. The main price driver is screen size (the bigger the screen the more the GPS will cost). How much will you spend during the unit's lifetime updating the maps? One of the reasons that Garmin's Zūmo 595LM is so expensive is because the price includes free lifetime updates for its full European maps. Whereas to update the maps on any of the GoRider sat navs, you have to pay for each download.
One final point to consider before making your final choice is the range of accessories available. Given that TomTom and Garmin are the market leaders there's plenty of aftermarket accessories that work with them. On the other hand, GoRider's own accessory line includes both temperature and tyre pressure sensors that feed real-time data to the sat nav's display. While you may not be able to get a raft of aftermarket accessories for a GoRider, you won't pay as much for it to begin with.
Words/images: Duncan Moore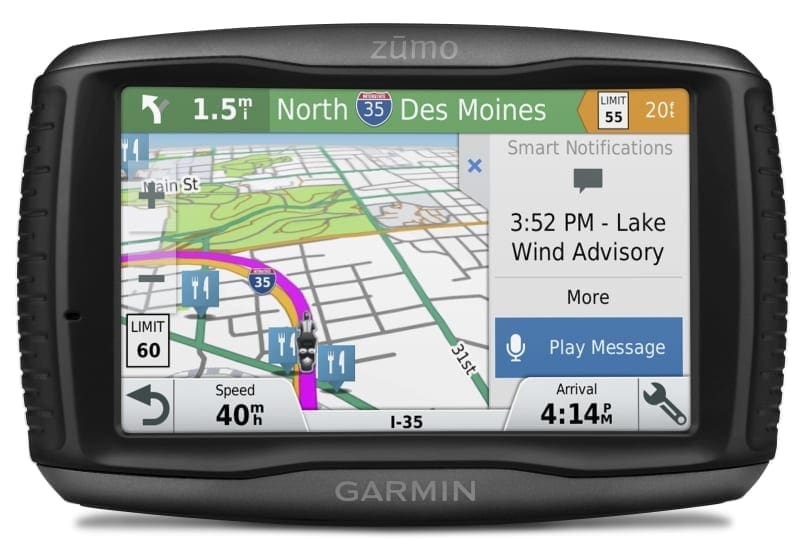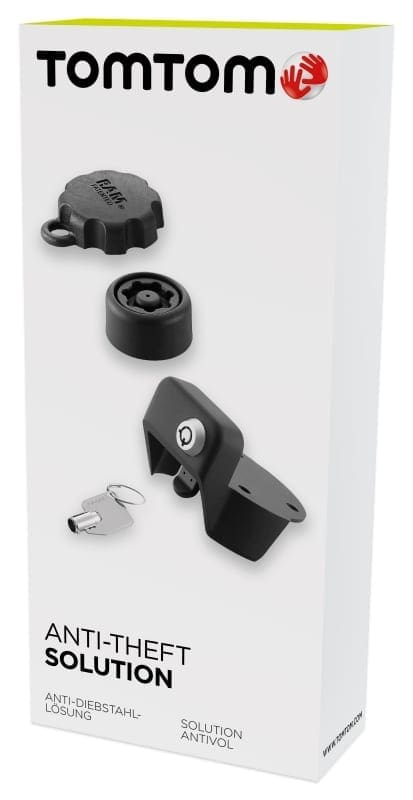 ---
Advert
---
Enjoy everything More Bikes by reading the MoreBikes monthly newspaper.
Click here
to subscribe, or
Read FREE Online
.
Sign-up to the More Bikes Newsletter
Enter your e-mail address below and get regular updates straight to your inbox… You can unsubscribe at any time.