As of today, if you're caught using a phone within two years of passing your test you'll have your licence revoked – and if you've been driving longer than two years and you get caught, you can expect six points and a £200 fine.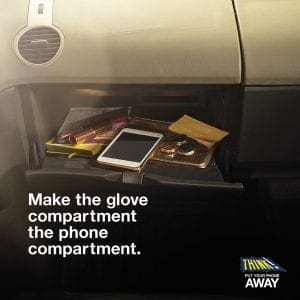 What is the law?
It is illegal to ride a motorcycle or drive while using a hand-held device
The rules still apply if you are sat at traffic lights or queuing in traffic
It is also illegal to use a hand-held device when supervising a learner driver or rider
The new rules in England, Scotland and Wales mean that new drivers who get six points (or more) will be required to retake both their practical and theory tests; while more experienced drivers can be banned if they accrue 12 points in three years.
Transport Secretary Chris Grayling said: "It may seem innocent, but holding and using your phone at the wheel risks serious injury and even death to yourself and other road users. Doubling penalties will act as a strong deterrent to motorists tempted to pick up their phone while driving and will also mean repeat offenders could find themselves banned from our roads if they are caught twice."
Implementing these tougher punishments, police forces will be leading a seven-day crackdown, with extra patrols and an "increased focus" on people using their phones while driving. This will be accompanied by a high-profile, hard-hitting advertising campaign.
Chief Constable Suzette Davenport, National Police Chiefs' Council roads policing lead, said: "We need people to understand that this is not a minor offence that they can get away with."