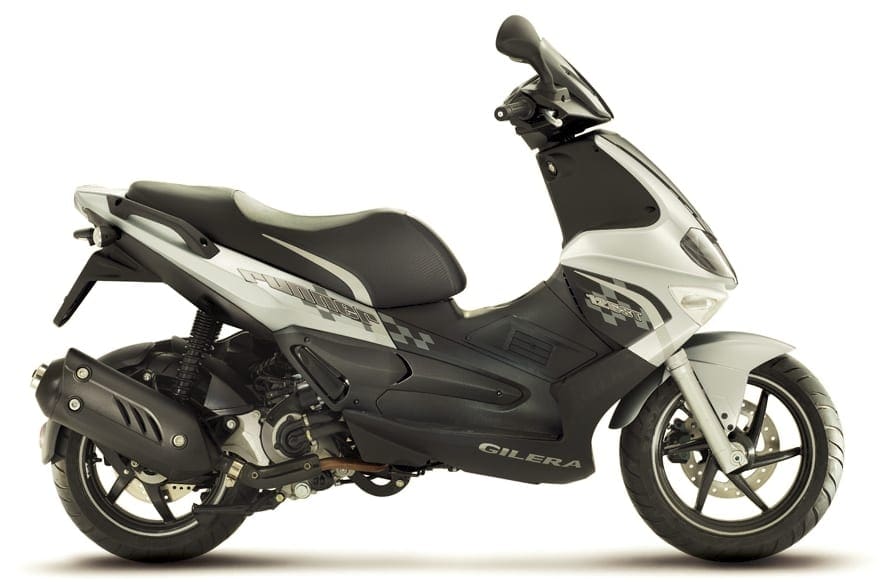 The Runner 125 comes with Piaggios Leader lump, a four valve, liquid cooled engine. Available in Black Soul or White Soul versions.
Licence: A1
Engine: 125cc / 4T / Fuel injected, liquid cooled / Petrol / Auto / 14bhp
Tank Capacity: 8.5 ltrs
Front Wheel (size / brake): 14″ / Disc
Rear Wheel (size / brake): 13″ / Disc
Weight: 137kg
Height: 820mm
We Say: Larger capacity Runner, great scooter.