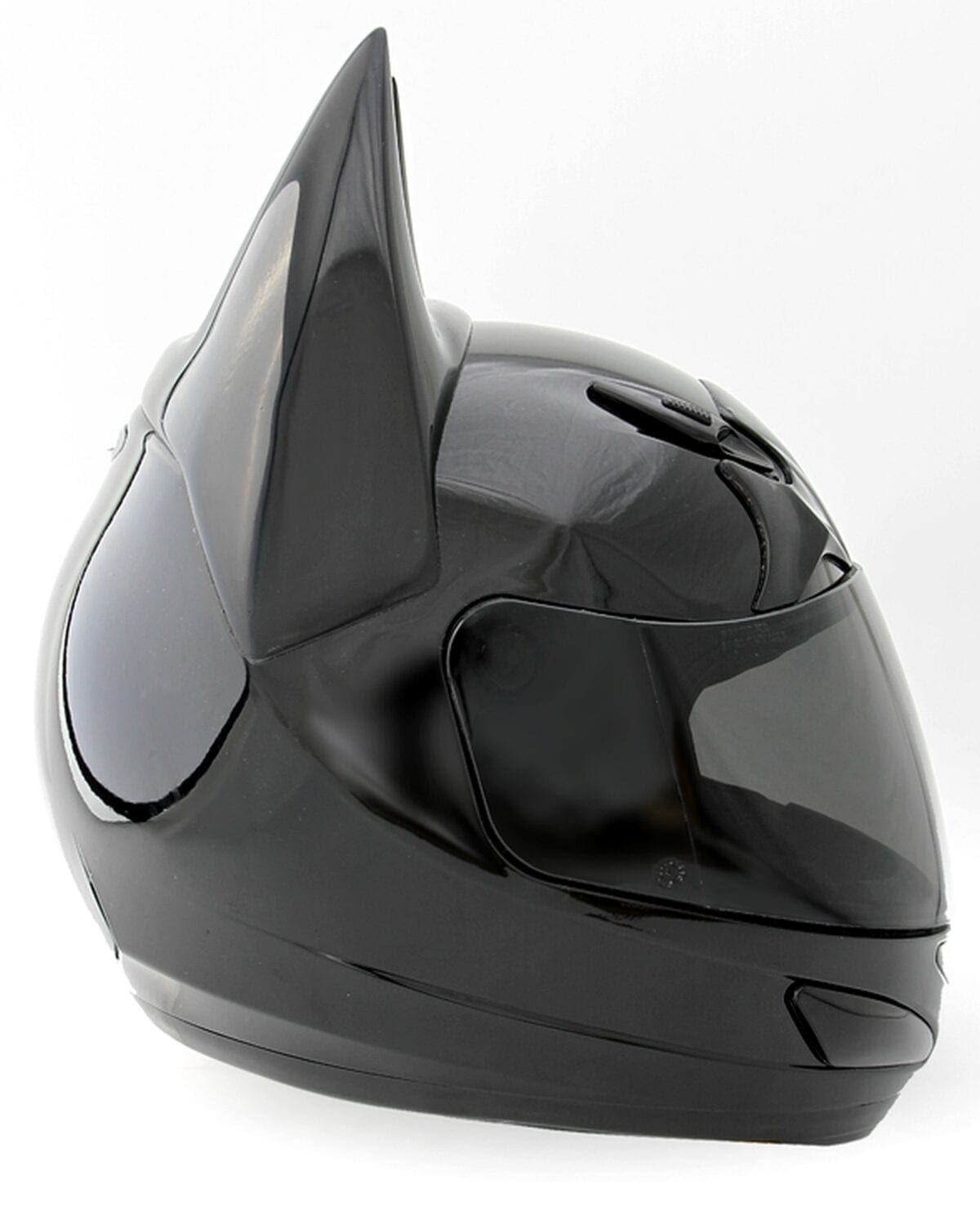 Helmets come in many shapes and sizes and finding one that is perfect for you can take a while. Asking your mates doesn't always help either; one prefers and open-face lid, whist another swears by a flip-top helmet.
But hand to heart, who doesn't want to look like the Dark Knight on their bike? There's a little Batman inside all of us trying to break free and this might just be the helmet that helps set the inner superhero free.
So, if you didn't get a HD100 helmet from Helmet Dawg this Christmas it's time to hit the January sales.
Here are the helmet features according to Helmet Dawg:
Integrated hand crafted and tooled details made from a breakthrough proprietary elastomer (polymer) formula
Original concept and design made from high quality materials (NOT toy parts attached to a helmet)
Based on GM48S Platinum series full face helmet
Includes flush mounted, screwless (easily interchangeable) CLEAR and TINT visor (platinum quality)
Available in adult sizes XS-2XL.
We haven't managed to get our hands on one of these helmets yet, but if we do, you can rest assured you'll be the first to hear about in the same Bat-mag, in a future Bat-issue. Stay tuned!
For more info, have a look at their website: http://helmetdawg.com