Next month it's the third annual Ride to Save Lives event at Newark Showground – raising money for the Lincs & Notts Air Ambulance. And there's still time to book your place…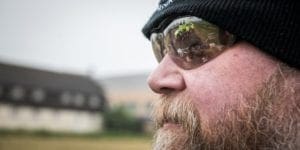 Taking place on September 23, the scenic 62 mile route starts from Newark Showground at 11am – and will traverse through rural Lincolnshire and Nottinghamshire. The ride returns to Newark Showground for around 1pm, where you can grab some lunch and take the opportunity to meet the Lincs & Notts Air Ambulance crew from 1.30pm. 
The 2018 ride out is once again sponsored by weonlymot.co.uk, run by brother and sister duo Misch and Sam Fretwell. Sam was himself airlifted by the Lincs & Notts Air Ambulance following a collision five years ago – and since then the siblings have dedicated time to raising money and awareness in MOT testing centres in Nottinghamshire and Lincolnshire, and at other local events.
If you want to get involved, all you've got to do is click the link at the bottom of the page and join the ride out for £12.50 per bike. To check out the route, click HERE. And for more information on the event and how to get involved, click HERE.