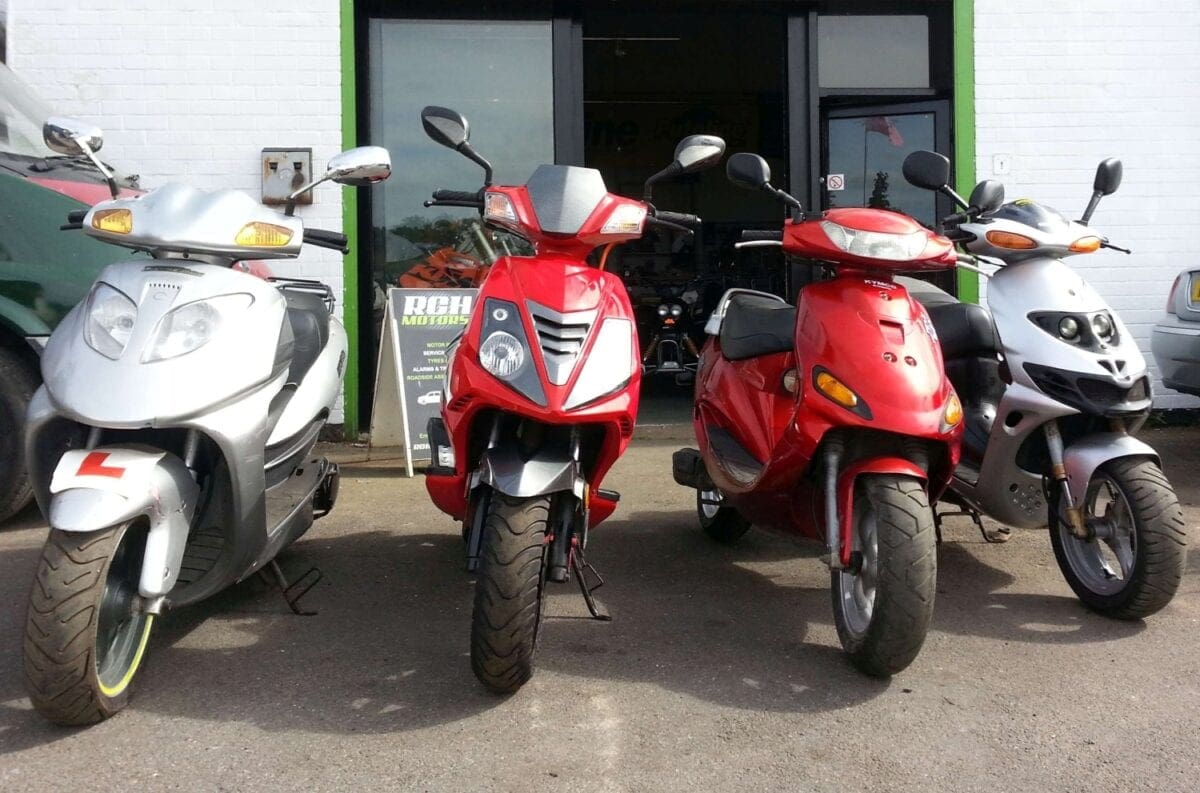 Not everybody has the choice to buy a new machine; it all depends on your financial position and (if you need finance) your credit rating as well – especially with lenders having to be more stringent than they used to be. Even if you are in a position to buy new, you still need to weigh-up whether or not it's the best way to go.
MOPED
If you're a youngster starting out then a new 50cc can be had for less than £1000, even a well-known name like the Piaggio Zip won't break the bank at £1371 on the road and it comes with two years warranty for peace of mind. Most mopeds get abused, are often dropped and don't get the care and attention they need so buying new is often a better bet than getting a used and well thrashed year old ped.
125cc
If you're looking for a 125cc there are some fairly decent low mileage models around so buying used can save you a few quid without too much risk – especially if you buy a nearly-new one from a mainstream brand because you'll still have the remainder of the manufacturer's warranty to fall back on, so it's not too risky.
FULL LICENCE
Buying a larger capacity machine means you can save a small fortune by buying used. Try to buy one with a warranty if possible; four-strokes are expensive to repair if things do go wrong with an engine – although they are generally fairly reliable.
If you're buying a large capacity scooter and plan to keep it for a while buying new means you'll know exactly how it's been looked after from day one. It also means you can take advantage of any finance deals. Occasionally 0% finance is offered, it's better to save your own cash if a company offer theirs for 'free' but don't expect any discounts on the price of the bike, because the shop often has to subsidise the 0% deal.