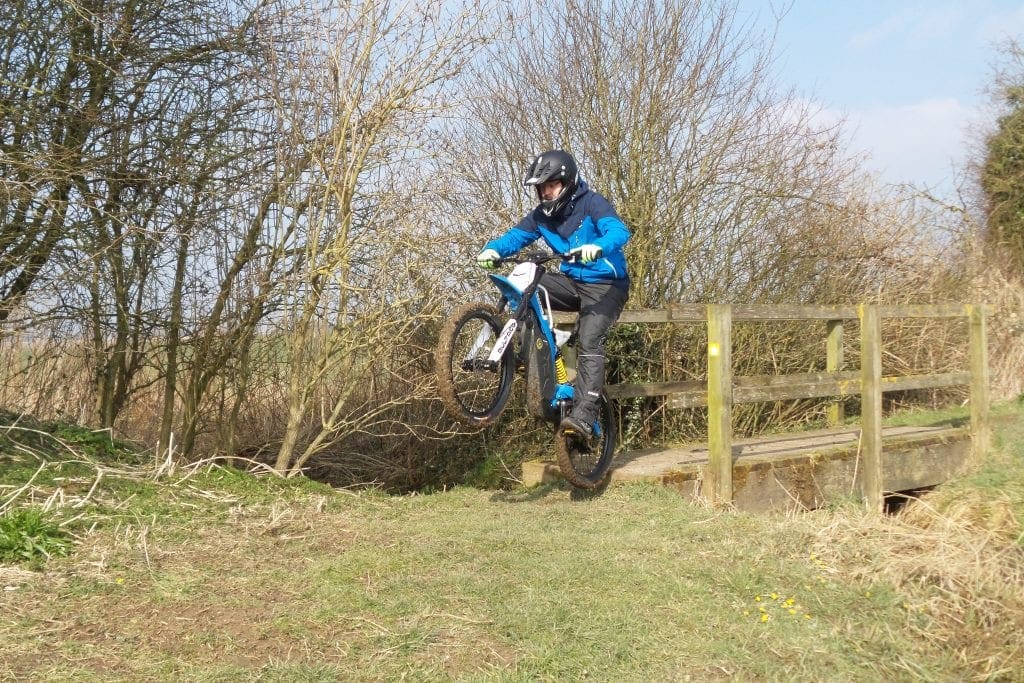 The weapon of choice for serious off-roading
Bultaco has taken its off-road know-how and married it with innovative overdrive crank technology and a powerful electric motor – and come up with the impressive Brinco R. This meaty-looking mountain bike styled e-bike is unfortunately not road legal in the UK, due to the fact it will happily drag you up a hill at 40mph, so we used it strictly off-road. But there's a road-legal pedelec version of the bike on its way, so if that's what you're after, it's worth asking your local dealer when they will be in stock.
This machine is a 'must have' for anyone looking for a lightweight trail/mountain bike with bit of a punch. You can easily spend well over the Brinco's asking price on a high end standard mountain bike, or even an entry-level pedal assisted – or you can spend that money on this mountain-eating, trail-breaking, whirlwind of an electric bike that Bultaco have labelled a Moto-Bike.
The power is delivered via a twist-grip (as on a moped) to a 2kW rear wheel-mounted motor, so you don't need to pedal at all if you don't want to. When you do pedal, the bike propels you along even quicker, and gives you that bicycle feel that you come to expect from a pedelec.
The bike weighs in at just below 40kg, encouraging you to use that twist grip instead of pedalling, and watching the digital display hop along to speeds you wouldn't expect to see on this kind of bike.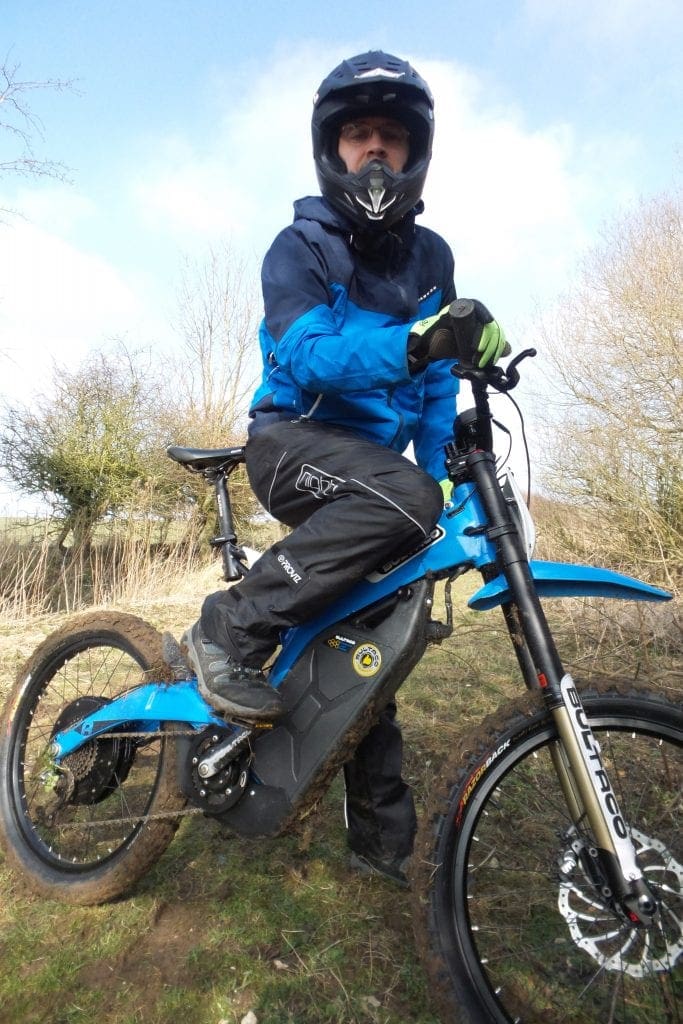 The brakes are wonderfully responsive and give good feedback, front and rear being 203mm 4pots. The suspension is fully adjustable with 180mm of travel in the front and 217mm in the rear more than most will ever need.
The bike is full of techy goodness: it's activated with a swipe card or a wrist band, and you can even download a free app which enables geolocation of the Brinco, should you forget which tree in the forest you parked it behind.
The battery (which uses the same technology as the Tesla cars) can be removed in less than 20 seconds, charges in under four hours, and will give you a claimed range of up to 62 miles.
The Brinco R might not be road-legal and in the pedelec world it's pretty heavy, but it's great fun and makes me smile for the whole ride!
SPEC:
FRAME
Aluminium
MOTOR
2kW 60Nm torque output hub-mounted rear wheel

GEARS
9-speed twist grip plus crank overdrive
 
BRAKES
203mm discs (front and rear) with 4-piston calipers 
SUSPENSION
Front: 180mm travel
Rear: 217mm mono-shock, both adjustable
BATTERY
1.3kWh Lithium-ion, high durability, removable
CLAIMED RANGE
Eco mode (0.8kw): up to 62 miles
Tour mode (1.5kw): up to 46 miles
Sport mode (2kw): up to 31 miles

WEIGHT
39kg (8kg battery included)
TYRES
24x3in, knobbly

CONTACT
www.bultaco.com

Words: Jonathan
Images: Mau