Are you a female motorcyclist? Fancy getting out on track? Then check this out.
Motorcycle insurance specialist, Bennetts, has announced two exclusive ladies-only, Level One California Superbike School events being offered in partnership with Ducati.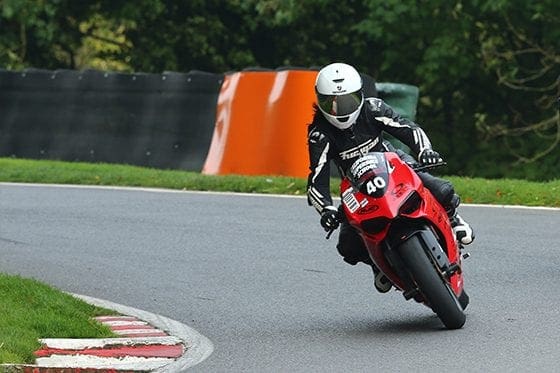 There are two ladies only-dates to choose from in 2018:
Tuesday 7 August at Brands Hatch Indy, Kent
Wednesday 15 August at Cadwell Park, Lincolnshire
All female riders will be able to secure a place via the California Superbike School website for  £344 – a saving of up to £115 on the original price.  Current Bennetts policy holders will be able to secure an additional saving of £45 via its Bennetts Rewards scheme for themselves and a guest.
Aimed at female riders of all abilities who want to enjoy their motorcycling with like-minded women under the expert tutelage of California Superbike School coaches, the events have been launched to encourage more women to get on two-wheels and help them advance their riding skills – as well as have fun. Male policy holders are eligible to purchase up to two spaces as gifts for family and friends.
A range of Ducati bikes
are
available for hire at the events for those not wanting to use their own bike on
track
. The fully-prepped Ducati 959 Panigale, the new 2017 Panigale V4 and the SuperSport models are available and can be requested at the time of booking.
Bennetts Rewards aims to give something back to current policyholders by offering a variety of competitions, discounts and special offers. For more information and to sign up, visit www.bennettsrewards.co.uk.
Bennetts Head of Marketing, Suzannah Higgins, said: "We're extremely proud of our Bennetts Rewards scheme – it's a great opportunity to secure some fantastic competitions and special offers to our customers to add to a long list of why motorcyclists should choose Bennetts to insure their two-wheeled machine. It's great to team up with the California Superbike School and Ducati, and announce ladies-only dates. We are sure that many of our policyholders will take part in them or buy them for their loved ones." 

California Superbike School UK Managing Director, Andy Shewbridge, said: "We're proud to be launching our first 'ladies-only' UK school days in 2018. It's great to see more women riding motorcycles and we want to support this by encouraging them to develop their skills. Whatever your ability or level of experience, the California Superbike School will provide a safe, friendly and professional environment in which to learn and improve your riding technique.  Thanks to Bennetts and Ducati for their support in creating this fantastic opportunity"

Ducati UK Marketing and Events Manager, Debbie Wiggins, said: "Having completed both levels 1 and 2 at California Superbike School I can personally recommend these courses, not only do they give you confidence but also knowledge in what you are doing and why! Great skills to use on the road or track. And of course it helps being able to ride a Ducati where it was born….on the race track!"