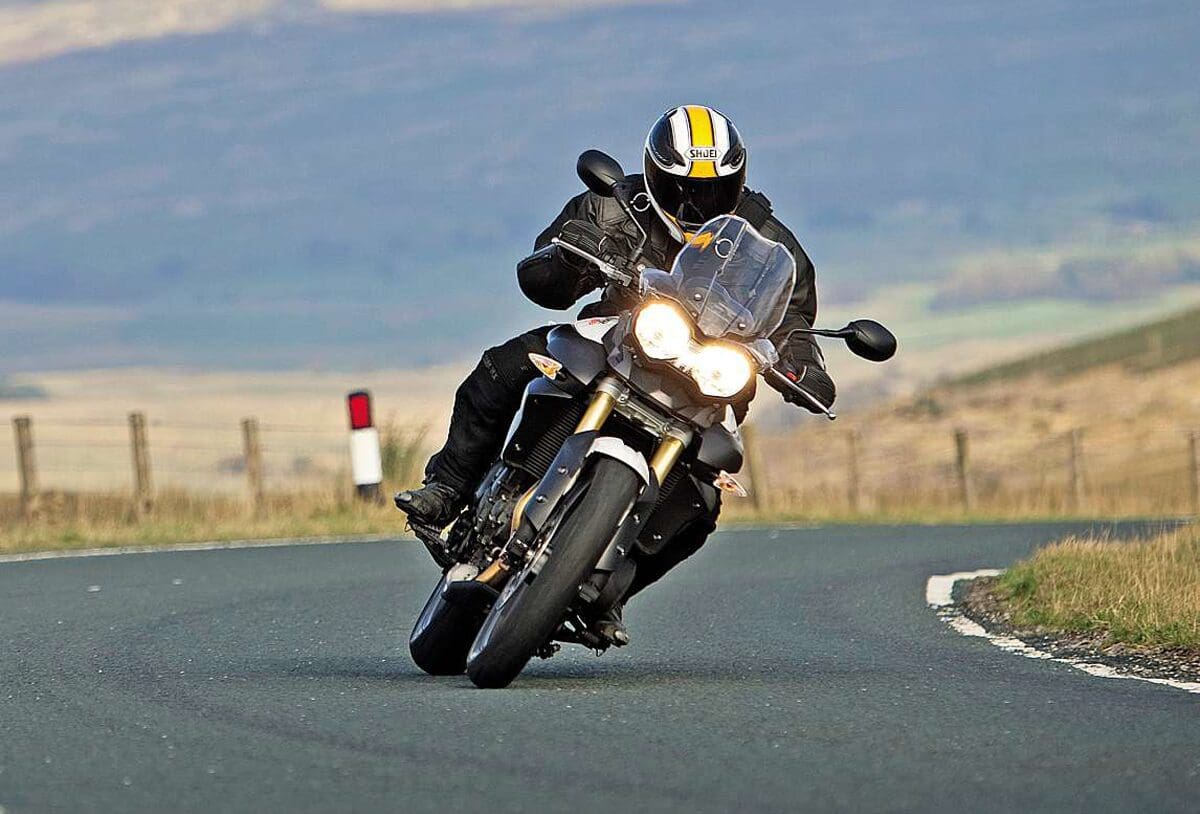 There is no better way to travel than by bike. Here's how to make things easy.
Motorcyclists make friends whenever they go. No one knows why, but it happens. Strangers become friends, help and kindness appear from nowhere and the world feels so much fresher and somehow more real from the well-worn saddle of a bike.
The rules are simple; travel light, have a plan but don't be too bothered about sticking to it. Because it wouldn't be an adventure if you knew what was going to happen.
Before you go
Check that your bike is ready for a few thousand miles. Especially things like the tyres, chain and sprockets and brake pads, which all need to be in good order before you leave.
When was it last serviced and what are the niggling faults that occasionally crop up? Better get them sorted before you go.
You'll need to take your logbook, insurance and driving licence. Plus we'd recommend a European Health Insurance Card (EHIC) as a minimum requirement.
The right bike
The best touring bikes have all-day comfort, a 200-mile fuel range, built-in luggage and a pillion seat fit for a princess. Thing is, they also cost well in excess of £10,000, weigh as much as a small horse and are hardly the sportiest thing for tackling 108 continuous hairpin bends on a Swiss mountain pass. Thankfully you can tour on anything. Some people cross Europe on mopeds, others use a 180bhp race replica sports bike.
It really doesn't matter so long as you have either the patience and time to go slowly or the fitness to curl yourself into a sporting ball for day after day while wearing a heavy rucksack.
What does matter is that you pick the right route for the bike you are riding. The bumpy back roads of rural Italy are glorious on a scooter, but not so good on a GSX-R1000. What also matters is that the bike is in good enough condition to do a few thousand trouble-free miles. And that includes making sure that tyres and chains have plenty of life left in them.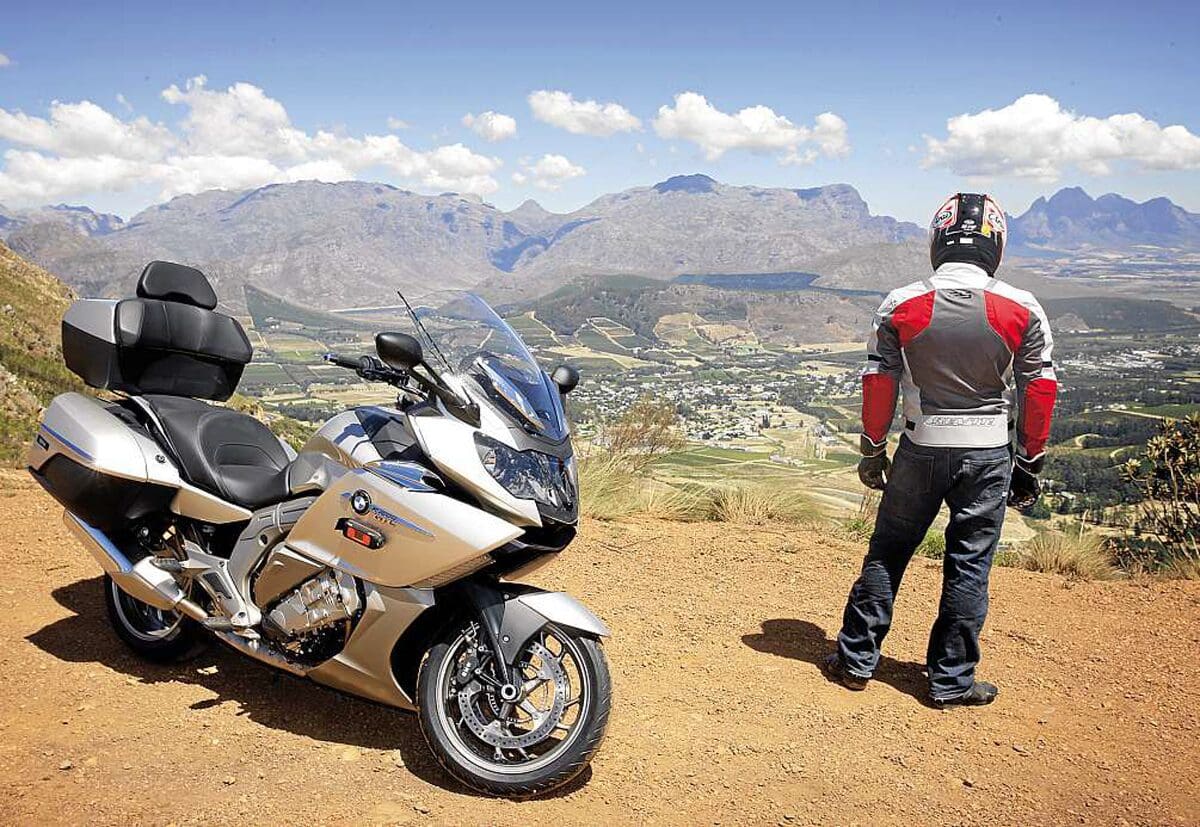 Pack light, but take the essentials
The best way to pack Iight is to wear as much as you can. Jeans under your textile trousers, long sleeve T-shirt over a short-sleeve T-shirt, with another short sleever as your top layer. Socks, pants, a couple of spare T-shirts, a going-out shirt and a pair of shoes in your bag along with toothbrush and paste, deodorant, three-in-one shampoo, conditioner and body wash. Leave some room for your camera and phone charger and that should be it. Wash what you can on the way and if things get tough, find a supermarket and buy extra pants etc. as you need them.
Make sure you have basic tools for adjusting the chain, a small can of chain lube, tubeless tyre repair kit and a decent disc lock under the seat.
Ideally put your stuff in a tail pack (if travelling solo), tank bag (if there's two of you) and add a decent, not too big, but waterproof rucksack if you need more.
Throwover panniers seem like a great idea, but need careful fitting and moderate loading or they sag on to exhaust pipes and can burn through leaving a trail of blazing underpants lighting up the motorway.
Hard luggage is great if you can afford it and much more secure on the bike, but it adds width to the bike and can cause instability at very high speeds.
My first ferry trip
Ferries on bikes are easy. Normally you are on first and off first at the other end. There are just two things to be wary of. Firstly, the ramps. Wet steel is slippery, so be careful as you ride on and (especially) off the ferry. Secondly, you may well be left to tie your bike down yourself.
Put it on the sidestand and leave it in gear. Use at least two tie-down straps – one going over the saddle (put a rag under the strap to prevent damage) and another from the pillion footpeg hanger on the sidestand side to the floor.
Cabins are expensive but you'll be glad of somewhere to dump your kit and freshen up. And the best thing about bikes on ferries is that because they take up so little room, arriving early or late is less of a problem because they can often be squeezed on to an otherwise full boat.
Riding abroad
French motorways are superb. Traffic free, polite drivers and plenty of fuel stations. But French police are tough on speeding and it's common to find a speed trap not too far from Calais. On-the-spot fines are common and strictly enforced with a lift to the nearest cash machine if needed.
Once on the minor roads you'll hardly ever see a Gendarme though and if you do, many of them are bike friendly. European drivers are much more bike aware because most of them grew up on mopeds.
Riding on the right poses fewer problems than driving a car because you still have more road to play with. Be aware though that the white lines in many European countries are as slippery as ice in the wet, so treat them with respect.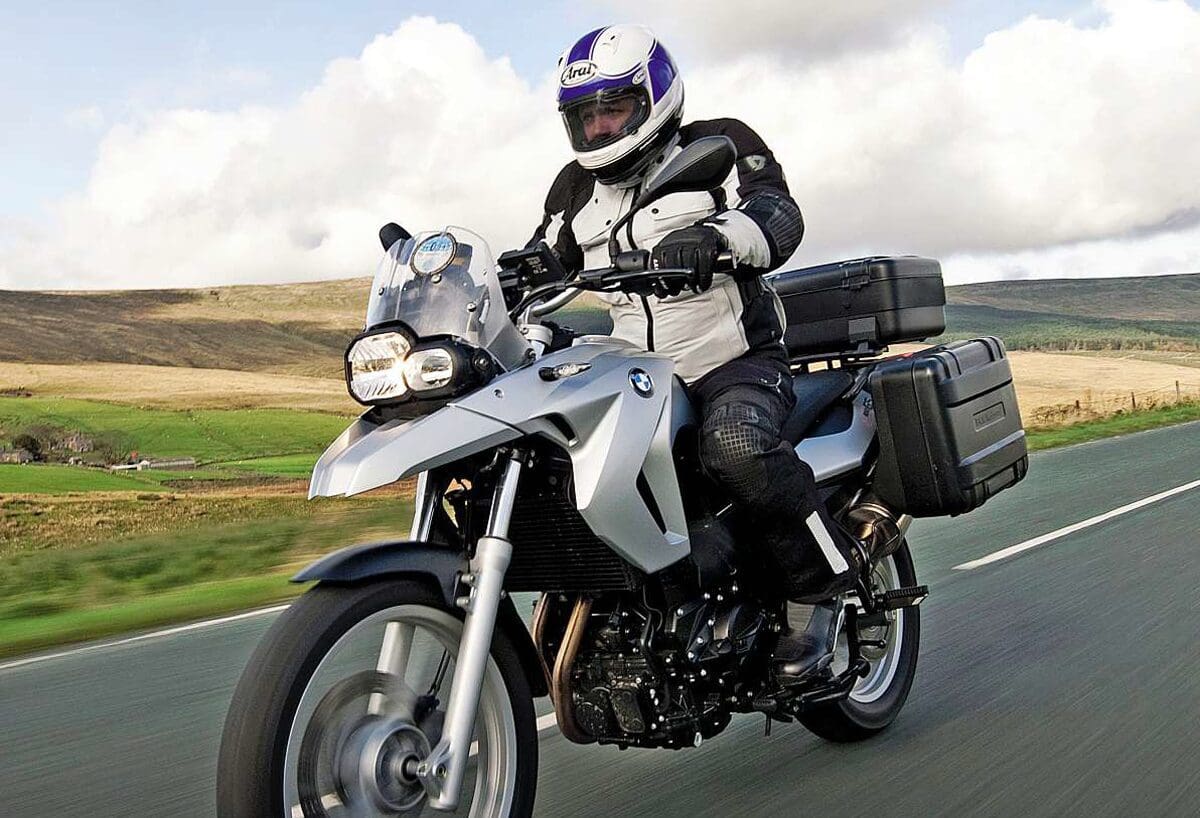 Finding your way
Finding a sign that says 'Milan' is easy. Finding one that says 'your hotel this way' is unlikely. Which means you can use maps and a list of towns and roads to look out for, to get you close and then turn on the sat nav for the last few miles.
Motorcycle sat navs are designed to be vibration and water resistant plus easy to operate in thick gloves. They tend to be more expensive than car units so many riders use the one they bought for the car but only switch it on for the last 10 minutes of a journey to save on battery use.
Without sat nav, things are harder, but not impossible. Getting to the outskirts of major towns is simple in Europe – make a list of the major towns en route and follow the signs for them and your journey unfolds magically.
Petrol
It costs about the same in most European countries as it does in the UK and almost everywhere takes UK credit cards. But some of the stations on the French motorways are automatic and unmanned and they don't always accept British cards, so fill up in plenty of time and always leave yourself a few miles in reserve. Regular unleaded fuel is 95 RON – that's what you need to be looking for.
Accidents
The most common accidents happen just after a stop. You've filled up with petrol, stuffed your face with vegetarian frogs' legs and forget for a moment that you are in France and turn out of the petrol station into the left-hand lane. No. Bad move.
Always take a moment to think. Put a sticker on your speedo or mirror saying 'keep right' if it helps. And make sure at junctions also that you look the right way for oncoming traffic.
Foreign roundabouts are easy once you get the hang of them, but in some countries priority is given to traffic coming on to the roundabout (priorite a droite). Also take note of how many French roundabouts have a strong negative camber, which helps them drain in the wet, but it also makes them easy to crash on.