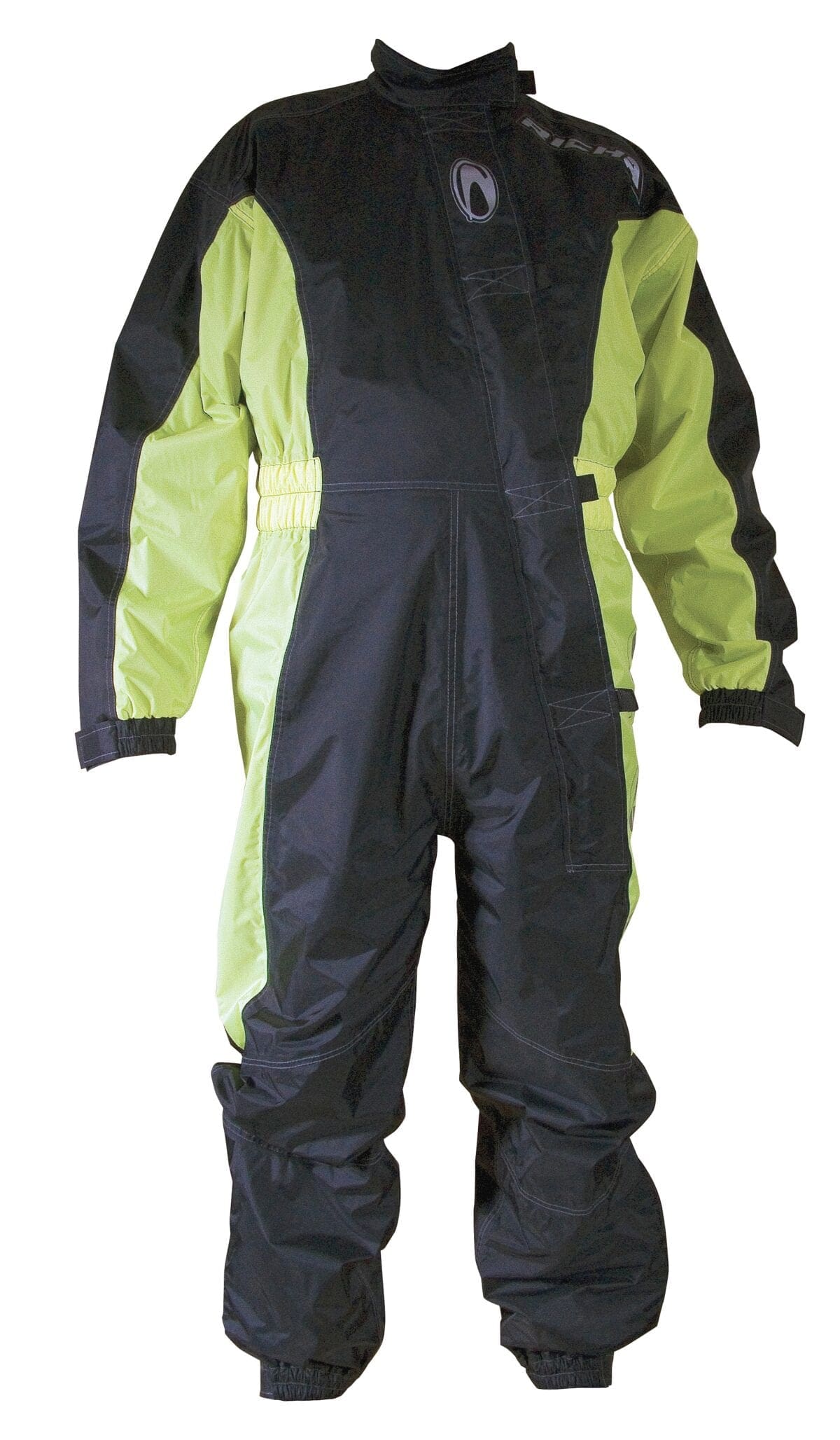 RRP: £39
Reviewer: Mikko Nieminen
It won't win any fashion prizes, but if your riding jacket and trousers aren't waterproof, this rain suit from Richa will keep you dry on two wheels.
This is a one-piece suit (think waterproof overalls) that's designed to go over your normal riding gear. It has no safety features or clever tech up its sleeve; the only thing that this suit was designed to do was to keep the rider dry – and that it does well.
Zips on the legs help you get the suit on – even when wearing boots. I tend to use the suit when it looks like it might rain, so I put it on before I get on the bike. Another benefit of putting it on at home before setting-off is that the whole world doesn't get to see me wriggle into it (not a pleasant sight, I guarantee). Apparently, wearing carrier bags over your boots when squeezing into the waterproofs helps the process, so I'll try this next time.
There's a stretchy waist band and the cuffs are elasticated to stop water getting in and these work really well. In order to keep the suit as waterproof as possible, there's only a single chest pocket. Everything is streamlined to maximise waterproofing and minimise bulk and weight.
The Typhoon is very good at what it's designed to do, so if you're looking for a relatively cheap way to stay dry on your bike, this suit is worth considering.
Info: http://www.richa.eu