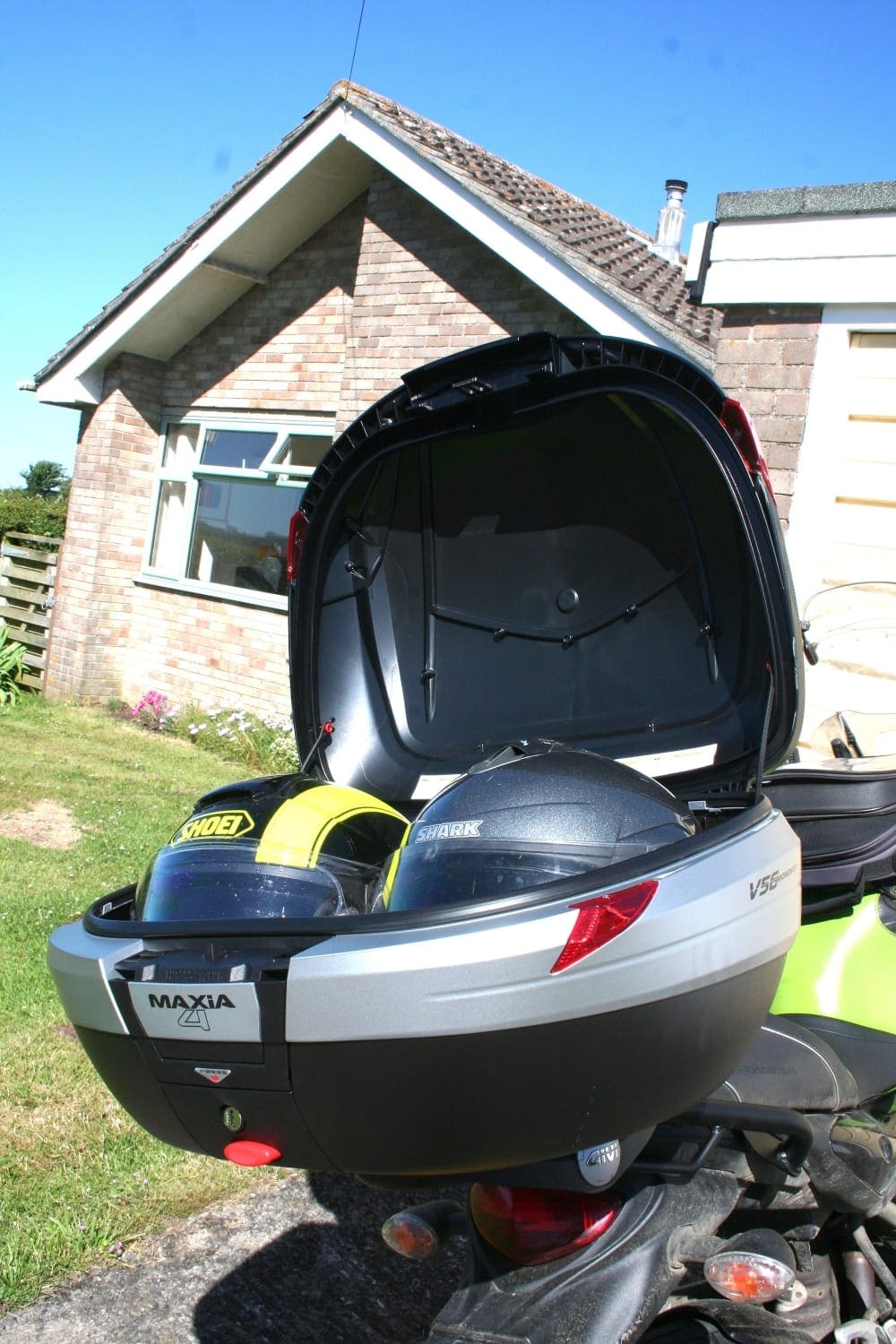 RRP: £375.64 (with rack)
Reviewer: Pete Henshaw
This is the first topbox I've used for a while, and boy is it a relief to get back to one. For years, I've relied on a Ventura bag, which was light and waterproof, but a very awkward shape – tall and thin with a narrow top opening. And in theory it could be lifted off and away by tealeaf (though it never was).
Givi's latest 56-litre topbox by contrast, locks to the rack and allows brilliant access to all of that lovely space. It's big enough for two full-face helmets or a whole mountain of stuff – together with a Baglux tankbag, it's proved plenty for weekends away. Anna the pillion also tells me that topboxes are great because they allow party frocks to be stored nice and flat, which is always good to know.
The Maxia 4 has a padded sheet covering the floor, which helps prevent smaller items bounce around and mark the plastic, and there's the usual integrated straps to stop them hitting the lid. Big reflectors on the lid should make you unmissable at night.
Like all Givi kit, the Maxia 4 is very well made. It isn't cheap, though the RRP quoted here includes the cost of a bike-specific rack, and the Ventura also came to over £300, complete with rack. Altogether, it's made my motorcycling a lot more civilised.
Info: www.givi.co.uk