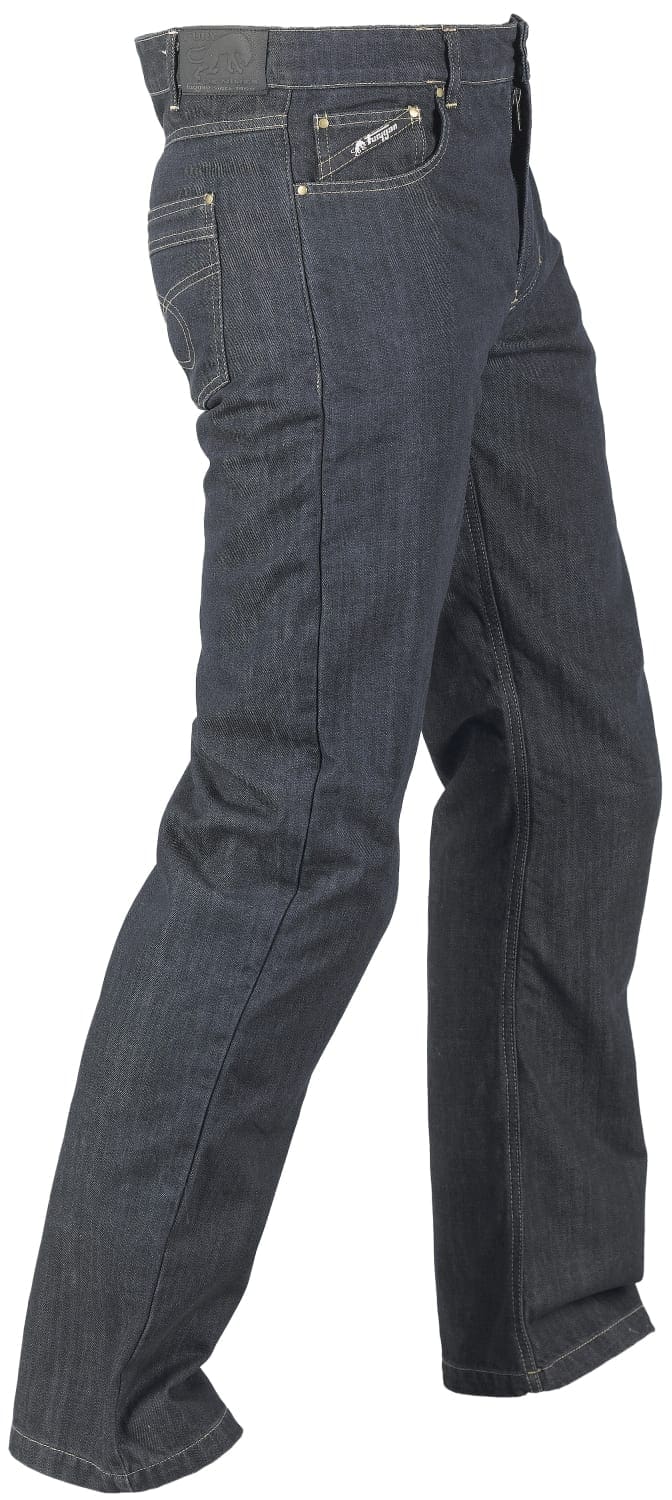 RRP: £119.99  
Reviewer: Mikko Nieminen

These straight cut jeans from Furygan have the real denim look, but under the surface there's clever stuff like Kevlar lining and D3O knee protectors.
What I like about these jeans is that just looking at them you could be excused for thinking that these are just a regular pair of fashionable denim jeans. There are no visible pockets for knee protectors, for example.
The main external material is cotton to give you the old-school denim jean look and feel. To add strength, there is Kevlar lining on the bum, hips, front of the thighs and knees. Areas likely to be exposed to abrasion in a potential crash situation are reinforced with triple or quadruple stitching to avoid tearing. Ideally, I would have liked to see the Kevlar lining to cover the entire garment, but the most vulnerable areas have been covered.
On closer inspection, what gives away the true nature of these jeans is the adjustable D3O protectors that you can notice bulging slightly on the knees. The protectors can be moved up or down with Velcro adjusters to get them in the right place.
D3O protection is brilliant: it's flexible and ergonomic because D3O materials are soft and foamy in a relaxed state, but on sudden impact they become hard to absorb and disperse energy, before instantly returning to their flexible state. Don't ask me how it really works on molecular level, it just does.
I've worn the jeans even when I haven't been anywhere near my bike – just to go to town. I just take the knee protectors out and hey presto; they are a pair of perfectly normal jeans.
Overall, a very pleasant pair of jeans that works nicely both on and off the bike.
Info: www.furygan.com