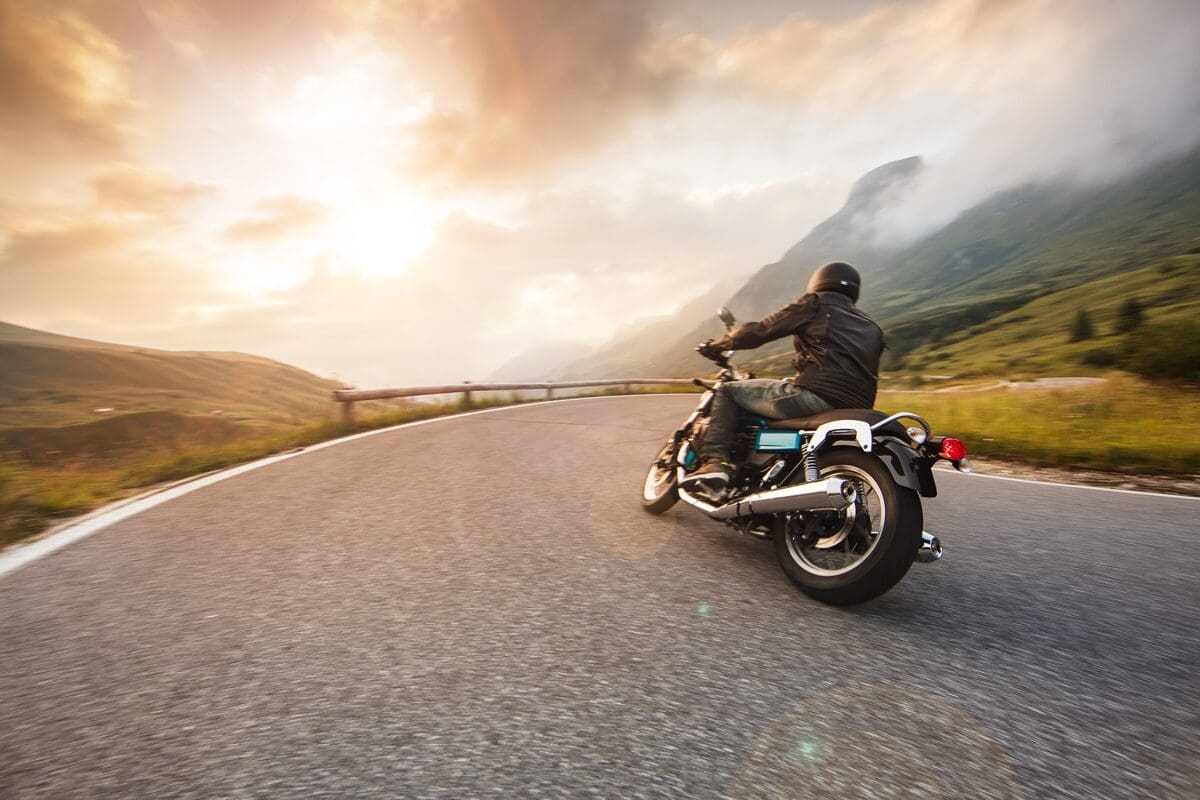 Northern France
Easy to get to with quiet roads and proper Gallic charm. Northern France makes an excellent introduction to motorcycle touring. The roads and the scenery might not be as spectacular as the south or Switzerland, but you can manage a few hundred miles in a long weekend, getting your European eye in and feel like you've been abroad. It doesn't matter which bit you go to.
Normandy and Brittany are quiet and rustic, Reims and the Ardennes are more seen ic and there's a fantastic disused road racing circuit on the Reims roads, complete with decaying grandstands, that you must visit.
The Isle of Man
Famous for the TT races and Manx GP that are run on the 37-mile road circuit, but better if you make your first visit either just before the TT (which happens in the first week of June) or just after because the roads are chock-full of riders, not always in complete control, during race week.
The TT course is amazing and there are no speed limits out of the towns and villages so you can concentrate on your lines without worrying about straying a few mph over the limit. But there's a whole lot more to the Isle of Man than just the TT circuit.
Southern France and the Pyrenees
It's a long way down and a bit of a slog to get there, but the Ardeche region of southern France and the Pyrenees are just so beautiful you'll be glad you made the effort. Incredible scenery, lovely roads and friendly locals will have you planning your retirement and taking up French lessons on return. A motorcycling paradise.
The Spanish Grand Prix at Jerez
Traditionally the first European round of MotoGP racing. Jerez becomes a motorcycling festival and bikes take over the town on Saturday night. The circuit is incredible, the racing is always superb and the atmosphere is like nothing else you'll see. Jerez is a day's ride from Bilbao – a 36-hour ferry crossing from Portsmouth.
Scotland
The perfect first big tour. Scotland is accessible and when the weather is good (the third Thursday in April usually) it will blow your mind. Take a long weekend and do the lot. Up the A1 to Edinburgh, across the Forth Bridge and through the Grampians to Inverness. Up to John o' Groats, across the north coast and then down the west side through Glencoe. Easy riding, unforgettable scenery and no language barriers or driving on the wrong side of the road to worry about.
America on a Harley
Not cheap, but worth it at twice the price. America by bike is truly memorable and there are plenty of organised tours available. Many concentrate on California and Arizona because the weather is so good and scenery so huge. Highway One up the west coast is a real life-changer.