Nine year old Jonnie Fannon will travel the length of the Leeds-Liverpool canal stood on the pegs of his electric-powered OSET trials motorbike, in aid of spinal research.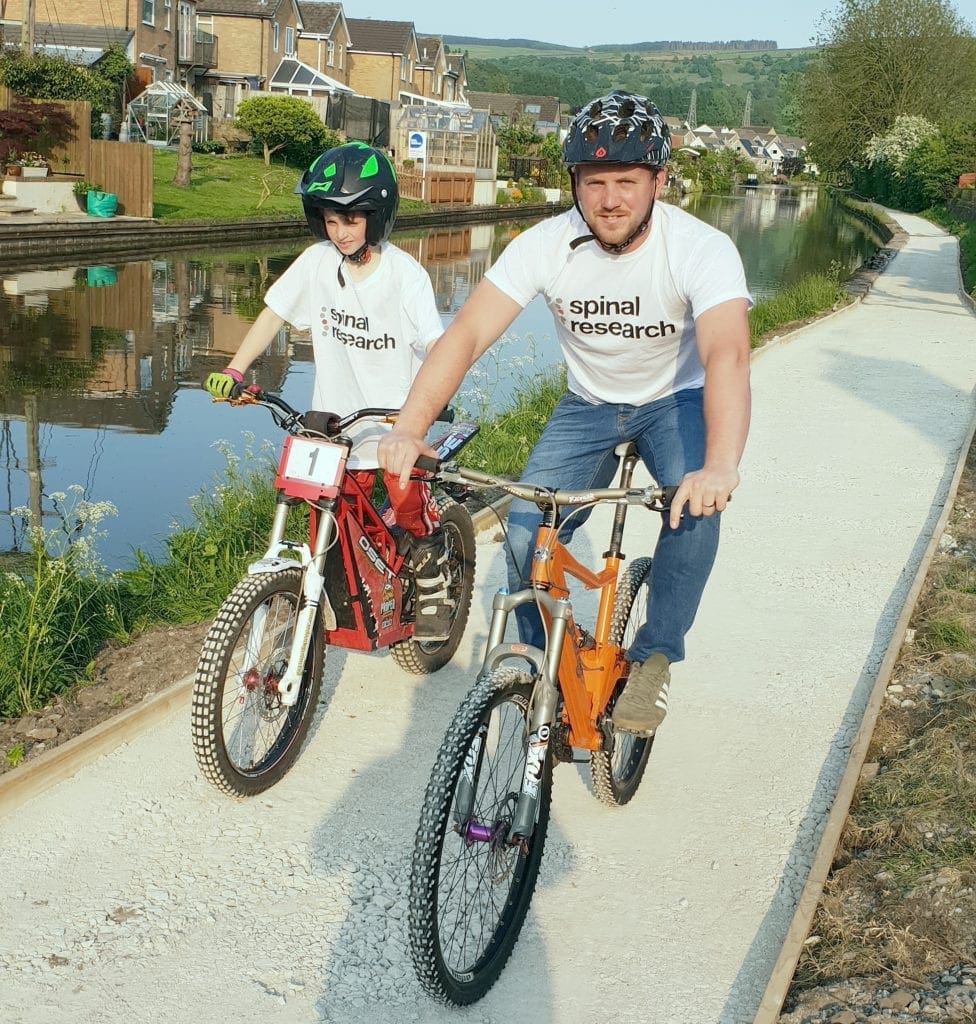 The youngster will take on the 127-mile task after motorbike-star and TV presenter, Guy Martin suggested stepping away from his usual trials riding, to have fun on his motorbike, while still challenging himself and raising money for a good cause at the same time.
Jonnie, who is also sponsored by Proper Cleaner, will ride his OSET 24.0R with local friend, 20 year old Adam Thornton who will complete the challenge on an Orange 5 mountain bike. Riding at an average 8 mph, the pair will ride over two days on August 4-5, 2018.
Adam said: "What a totally top lad Jonnie is for stepping up, doing something different and raising money for a great cause. To see him take on a challenge that would defeat some adults is phenomenal – good on him!   I'll be doing everything I can to help him make it to Leeds!"
Jonnie chipped in: "I can't believe all the people that are trying to help me! Of course my dad, mum and my sister but Adam's been brilliant, Nige at Trials UK is making sure all my kit is proper and the list of people that have already sponsored me are MJ construction of Ilkley, Ds Guttering, Trilogy Hair & Beauty, Lee Knox Plumbing  and JK Construction.  Oh and I better say my dad's company Chris Fannon Electrics – they're the best!"
Supporters are asked to visit www.justgiving.com/jonnie-fannon
Comments
comments