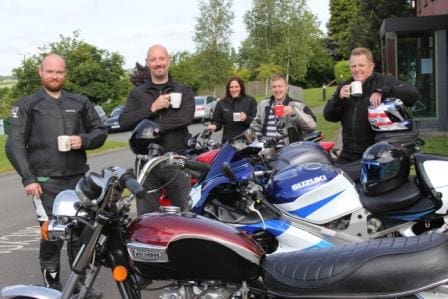 The benefits of commuting via motorcycle and scooter are obvious to those who ride, but if you've never commuted on two wheels, the below video is a great showcase in how effective, fun and affordable riding a bike to work can be.
The video is part of Northamptonshire County Council's push for more people to switch to two wheels for their commute. The Northamptonshire County Council says it's the first council in the UK to actively encourage what it calls 'a modal shift towards motorcycling' – we presume that means encouraging motorcycling, so it's a good thing…
Here's the video:
John Spencer, Team Leader of Road Safety and Travel Choices, Northamptonshire Highways says:
"As part of our modal shift strategy Northamptonshire County Council intends to embrace motorcycles and scooters as a sustainable transport mode within the future countywide transport programme. Greater use of motorcycles can bring environmental, congestion and accessibility benefits, particularly on journeys made for commuting to places of employment or education. 
"The road safety team in Northamptonshire is committed to improving safety for all road users but is also looking at encouraging different ways to travel. In 2015 we carried out a motorcycle survey to reaffirm why people were using motorbikes, but also why they were not!  We collaborate with various partners like the Motorcycle Industry Association, Get on Team and the Ride to Work team, to encourage people to take up motorcycling as a safe, sustainable and better way of getting around."